Meyers Landscape Services, Inc. 
Commercial Landscape Design & Maintenance | Lewis Center, Powell, and All of Central Ohio
We're confident that our quality and prices are some of the best you'll find locally, with a quality of service that is second to none. Attractive landscapes are more than just decoration. For companies all over Central Ohio, landscapes are a form of branding. When people see your property, you want them to feel like you are professional, respectable, and successful. You need your landscape design to indicate that to anyone that comes by.
————————————————————————————————————————————————————————————————————————-          

Lawn MaintenanceServices 
Lawn Mowing
Fertilization Program
Pest Management
Lawn Disease Prevention and Treatment
Turf Renovation
Aeration and Seeding
Snow Removal
Renovation and Landscape Services
Annual Flower Installation
Spring/Fall Clean Up
Edging/Mulching
Fall Displays
Tree/Shrub Pruning, and more!
——————————————————————————————————————————————————————————————————————————
Meyers Landscape: The Best Choice for Commercial Landscape Design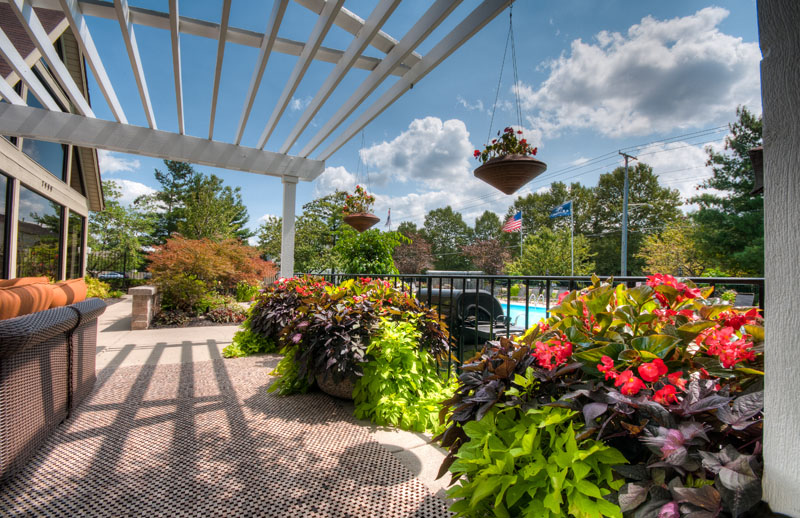 Meyers Landscape offers comprehensive landscape installation at affordable prices. But it all starts with design. You need a design that matches the personal of the property, fits with the décor around it, and best represents the look you are trying to achieve.
As commercial landscape designers, we work with all sorts of properties, including:
Multi-family Housing Apartments and Condos
Commercial Offices
Park Spaces and Playgrounds, and More
We design landscapes that will fit your budget and provide you with the look or functionality that you were hoping for, and we offer very affordable construction services for those that want to turn those designs into a reality.
---
Contact Meyers Landscape Services Today!
We have remained the leader in landscape maintenance services in the Columbus area, with dozens of satisfied commercial clients for over 10 years! If you're interested in receiving a quote for services, our representatives can assist you in pricing models, and what we can do for your property.Our commercial landscape designers have helped countless businesses and investors receive a beautiful and long lasting custom landscape that gives a great first impression and improves your brand. If you're interested in learning more about our commercial landscape design or installation services in the Lewis Center and Central Ohio areas, contact us today at (614)210-1126.